!function(f,b,e,v,n,t,s) {if(f.fbq)return;n=f.fbq=function(){n.callMethod? n.callMethod.apply(n,arguments):n.queue.push(arguments)}; if(!f._fbq)f._fbq=n;n.push=n;n.loaded=!0;n.version='2.0'; n.queue=[];t=b.createElement(e);t.async=!0; t.src=v;s=b.getElementsByTagName(e)[0]; s.parentNode.insertBefore(t,s)}(window,document,'script', 'https://connect.facebook.net/en_US/fbevents.js'); fbq('init', '2275008702823398'); fbq('track', 'PageView');
Don't Forget About Cavity Prevention
Come to our office in Greeley, CO for your sealant application
Sealants are a proven method of cavity prevention. They typically last several years and drastically improve the health of your child's teeth. Wild for a Smile Children's Dentistry in Greeley, CO will take care of your child's dental sealant application. This quick, painless procedure is easy in our office. Our team has the training and experience necessary to calm your child's dental anxiety and complete the procedure efficiently.

Contact us today to set up an appointment.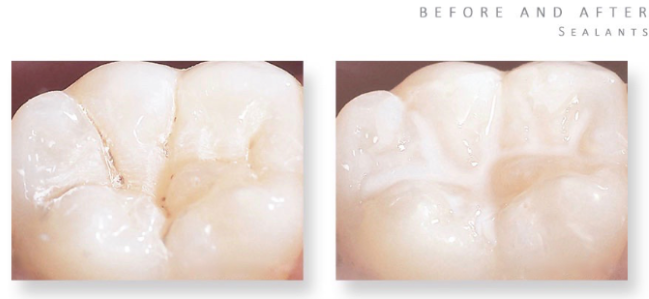 Our process
A dental sealant application is a straightforward, easy process. It only takes a couple of minutes to place the sealant, and your child will be good to go.

For the dental sealant application, your child's dentist will...
Clean the tooth thoroughly to remove any plaque or buildup.
Dry the tooth and place absorbent material around it.
Apply an acid solution on the surface to help bond the sealant.
Paint the sealant onto the tooth enamel for cavity prevention.
Rinse and dry the teeth.
We recommend dental sealant for children to reduce the risk of developing cavities in the future.
Visit our dentist office in Greeley, CO today for your child's dental services.